PROMOTIONAL SOCKS WITH LOGO
Rely on nonchalance and crazy colourful socks perfectly advertising your company or product and can be used during promotional actions, advertisements or various events.
Advertising socks with logo can also be a complement to the company outfit. We will produce them according to your guidelines: type, colour, pattern, size – a completely individual production. We will start with making a visualization, at this stage you will already see our creativity.
Promotional socks with logo
Type of socks :
classic socks
sports sock
sock – foot type
Specification:
Method of making: weaving up to 6 colours
composition: 80% combed cotton 17% polyamide 3% elastane
sizes : 35-40, 41-46
Lead time : up to 30 days
min. : 50 pcs
packing : cardboard band, plastic bag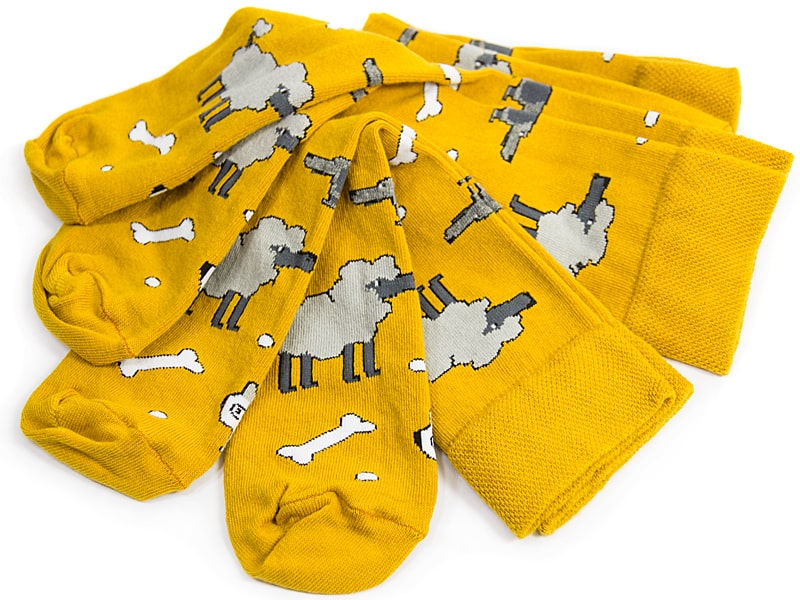 "*The pictures show sample socks made by PROMO-HOUSE. The photos are only used to present the quality and exemplary sock making technologies. All rights to trademarks on the manufactured socks are vested in the authorized entities / especially their owners/".