MULTIFUNCTIONAL MULTIBANDANA WITH LOGO [tube scarf, Buff]
Multifunctional multibandana with logo [tube scarf, Buff] -The whole world has gone crazy about the multifunctional multibandana.
It is used by people who are active in sports.
It protects against sun, wind, frost – all weather changes.
The perfect accessory for every sports fan. Not only is it a very practical and fun gadget, but it is also "safe" because its most important function is that you can cover your mouth and nose and feel safe. You have a chance to win with Covid!, remember you have a chance with our multibandana. We can make it of polyester microfiber or polyester rPet in different weights.
that is why we use OEKO-TEX certified polyester microfibre fabric for production and OEKO-TEX certified inks for printing
As the name suggests, Multibandana has many functions. We can use it as:
a neck scarf,
headband,
hairband,
a hand band,
a mask to cover the mouth and nose,
hood-cap,
it all depends on your creativity
Due to its popularity it is often used as an advertising medium. Many companies use a relatively large surface to advertise their logo or product.
Multifunctional multibandana with logo – types
Weight :
1. TOP weight – 150gms
2. RECYCLED weight – 150gms (rPET)
3. CLASSICS weight – 130gms
4. LUX weight – 180gms

Fabric : 100% polyester microfibre Oeko -Tex and rPET Oeko Tex, too
Print inks : Oeko-Tex certified
Size : 50 x 25 cm [ +/- 5%]
Printing : rear and front graphic positioning
Quantity : from 20 pieces already
Packing : each bandana packed in a bag at a price
additionally : we can print a cardboard "insert" with content and graphics according to customer requirements also on kraft paper [a carton containing no sulphate]
Deadlines : competitive execution time without any surcharge
Price : competitive price
OEKO-TEX certificate
The fabric of which the multibandana is made is certified by the International Association for Research and Testing in the field of Ecology of Textiles and Leather with Oeko-tex STANDARD 100.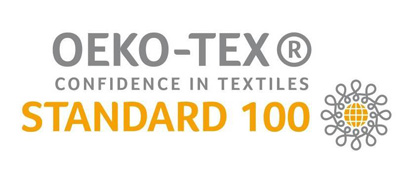 Material: rPET 100% Poliester
Multibandanas can also be made from rPET fabric (that is, polyester is made from used plastic beverage bottles).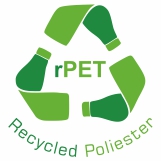 The photos illustrate examples of multi-bandanas realized by PROMO-HOUSE. The photos are used exclusively for presenting quality and examples of technology of the offered multi-bandanas. All rights to trademarks on the realized multi-bandanas are reserved for the entitled entities, and especially for their owners.